About the Tuta Silk brand
Use of silk in Georgian culture
Tuta Silk was founded in 2019 with the determination to restore the lost tradition of silk production in Georgia and revive it in a new modern style.
We promote Georgian fine art by printing it on natural silk.
For every collection, Tuta Silk selects different artists who handcraft the unique motif of each piece, and the variety of styles that emerge from each individual process is more than impressive. Detailed images range from traditional prints to modern or even whimsical shapes, depending on the craftsman, and the precise details testify to the consistent quality of each piece. The whole process is carefully designed by our masters.
We create all the details by hand, creating works of art that we are ready to share with you.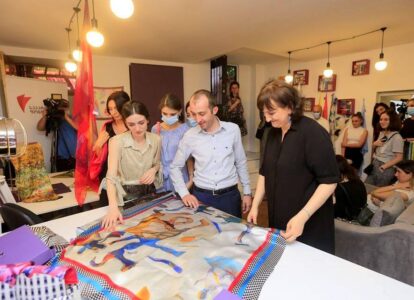 We Recommend
Combinations for every day and your special occasions
Art on Silk
Products made of natural silk, cashmere and the finest cotton
Products on sale
The offer is limited in time
News and interesting
Something we want to share